The fintech software market is estimated to grow at a CAGR of 8.82% between 2022 and 2027. The size of the market is forecast to increase by USD 24,277.91 million. The growth of the market depends on several factors, including the need to improve business efficiency, the influence of digitalization on financial services, and the integration of big data and AI in fintech. 
This report extensively covers market segmentation by deployment (cloud-based and on-premise), end-user (banking, insurance, and securities), and geography (North America, APAC, Europe, South America, and Middle East and Africa). It also includes an in-depth analysis of drivers, trends, and challenges. Furthermore, the report includes historic market data from 2017 to 2021.
What will be the size of the Fintech Software Market During the Forecast Period?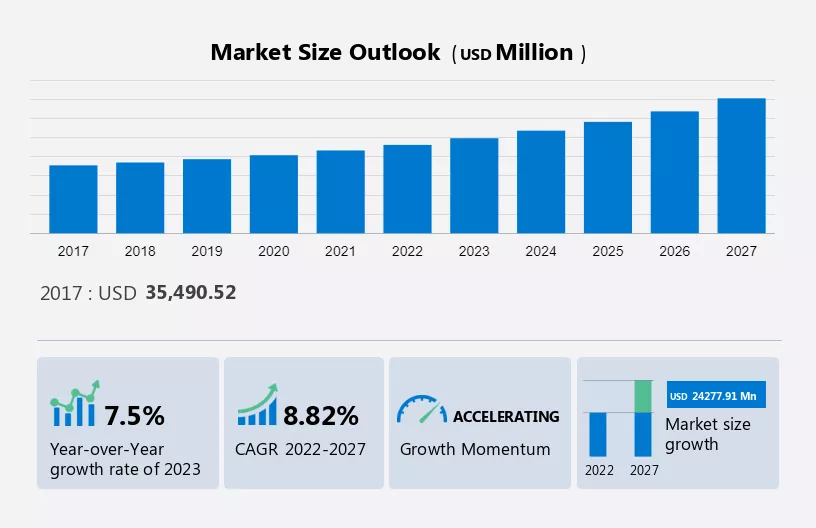 To learn more about this report, Download Report Sample
Fintech Software Market: Key Drivers, Trends, Challenges, and Customer Landscape
The integration of big data and AI in fintech is notably driving the market growth, although factors such as data privacy and security concerns may impede the market growth. Our researchers analyzed the data with 2022 as the base year, along with the key drivers, trends, and challenges. A holistic analysis of drivers will help companies refine their marketing strategies to gain a competitive advantage.
Key Fintech Software Market Driver
The integration of big data and AI in fintech is notably driving market growth. Companies in the fintech sector are looking for ways to store, process, and search massive amounts of data. These businesses could identify opportunities for new products and services, segment the customer base, and optimize pricing structures with the aid of such analysis. Big data use can enhance investment choices and assist businesses in developing comprehensive credit scoring systems. Big data analytics can also assist businesses in identifying anomalous transactions that might indicate fraud, cybersecurity breaches, or even validate judgments about creditworthiness.
Fintech companies can benefit from the field of AI as well. Products in this field automate decision-making processes using data and analytics. Robotic process automation in fintech firms will probably result in lower transaction costs and more transparent profitability analysis of daily financial service portfolios. Therefore, these benefits are expected to drive the growth of the global market during the forecast period.
Significant Fintech Software Market Trend
The adoption of cloud-based services is an emerging trend in the market. As they are easily accessible and affordable, cloud services are widely used by many financial organizations. The biggest banks and insurance firms have incorporated cloud-based software into their operations. The Microsoft and Amazon Web Services platforms, which register, build, deploy, and manage intelligent services, are used to deploy cloud services in banking institutions. Additionally, these services give users the option to incorporate Microsoft Cognitive Services to improve the user experience.
Fintech as a service delivered through the cloud is comparable to on-premises services and shares many of their traits, despite being implemented using a cloud computing framework. Chatbot deployment is primarily done on the cloud ecosystem by platform providers like Facebook and Google. Thus, the growing adoption of cloud-based services is a major trend in the global market, which will boost the growth of the market during the forecast period.
Major Fintech Software Market Challenge
Data privacy and security concerns are major challenges impeding market growth. Significant obstacles to the adoption of fintech software in organizations include data privacy and security risks. Data from connected servers can be tracked, retrieved, and analyzed using big data and AI. These technologies can also modify servers' functionality by changing their algorithms through the use of artificial intelligence. Additionally, the open-source code that makes up the IT infrastructure is a complex patchwork that may contain vulnerabilities.
Because they are multitenant, clouds are more susceptible to source code errors that can impact a variety of cloud-based applications. Due to the open architecture and shared resources that cloud-based infrastructure is built upon, hackers can easily gain access to cloud-based data storage systems. Cyber hackers may be able to scan for, find, and use system flaws and vulnerabilities thanks to how simple it is to purchase and use cloud services. Therefore, numerous organizations are skeptical about deploying fintech software in their operations, which is likely to limit the growth of the market during the forecast period.
Key Fintech Software Market Customer Landscape
The report includes the adoption lifecycle of the market, covering from the innovator's stage to the laggard's stage. It focuses on adoption rates in different regions based on penetration. Furthermore, the report also includes key purchase criteria and drivers of price sensitivity to help companies evaluate and develop their growth strategies.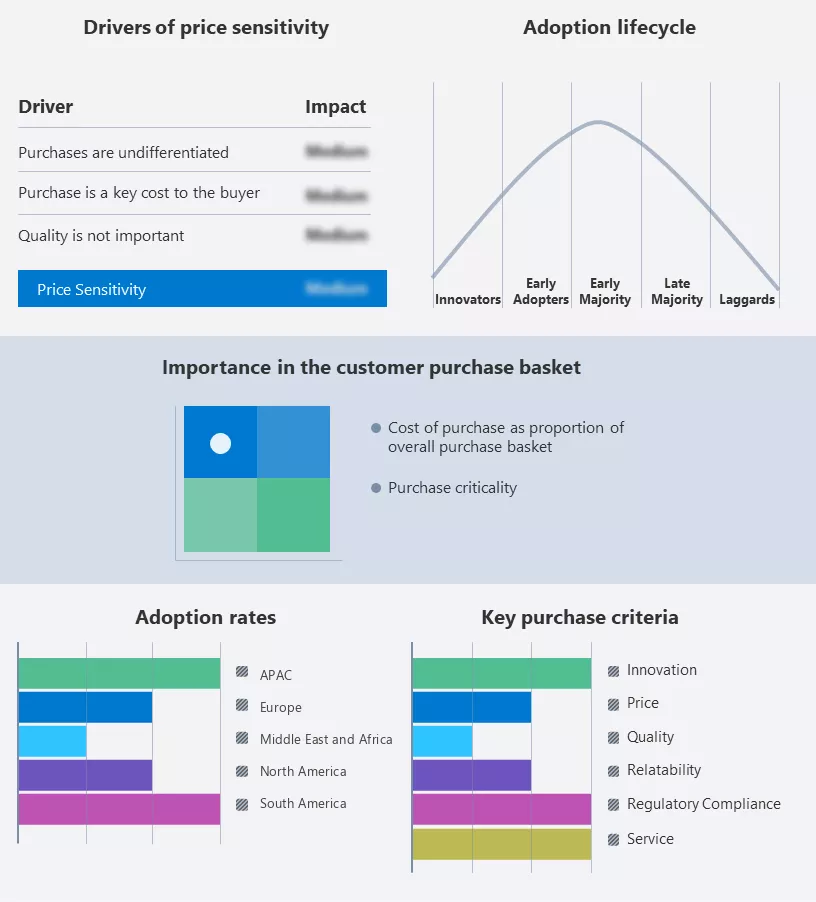 Global Fintech Software Market Customer Landscape
Who are the Major Fintech Software Market Vendors?
Vendors are implementing various strategies, such as strategic alliances, partnerships, mergers and acquisitions, geographical expansion, and product/service launches, to enhance their presence in the market.
Fingent - The company offers various products including InfinCE, Reachout Suite, Upskill, Ed360, and Aware. The key offerings of the company include fintech software solutions such as mobile payment processing, blockchain and identity management, and capital management solutions.
The report also includes detailed analyses of the competitive landscape of the market and information about 15 market vendors, including:
Accenture Plc
Bankable Domain Inc.
Blockstream Corp. Inc.
DXC Technology Co.
Hewlett Packard Enterprise Co.
Infosys Ltd.
Intel Corp.
Intellectsoft LLC
iTechArt Group Inc.
LeewayHertz
Microsoft Corp.
Oracle Corp.
Praxent LLC
Red Hat Inc.
SAP SE
Qualitative and quantitative analysis of vendors has been conducted to help clients understand the wider business environment as well as the strengths and weaknesses of key market players. Data is qualitatively analyzed to categorize vendors as pure play, category-focused, industry-focused, and diversified; it is quantitatively analyzed to categorize vendors as dominant, leading, strong, tentative, and weak.
What is the Fastest-Growing Segment in the Fintech Software Market?
The market share growth by the cloud-based segment will be significant during the forecast period. Due to features like rapid deployment, enhanced flexibility and scalability, real-time data visibility, and the ability for customization, the demand for cloud-based deployment models is anticipated to increase. Integration of automation with other software solutions is made possible through the use of cloud-based deployment. Service providers with flexible payment options, such as monthly subscriptions and pay-as-you-go models, provide these features. Therefore, when compared to on-premises deployment, the use of cloud-based life sciences software solutions is more economical and cost-effective.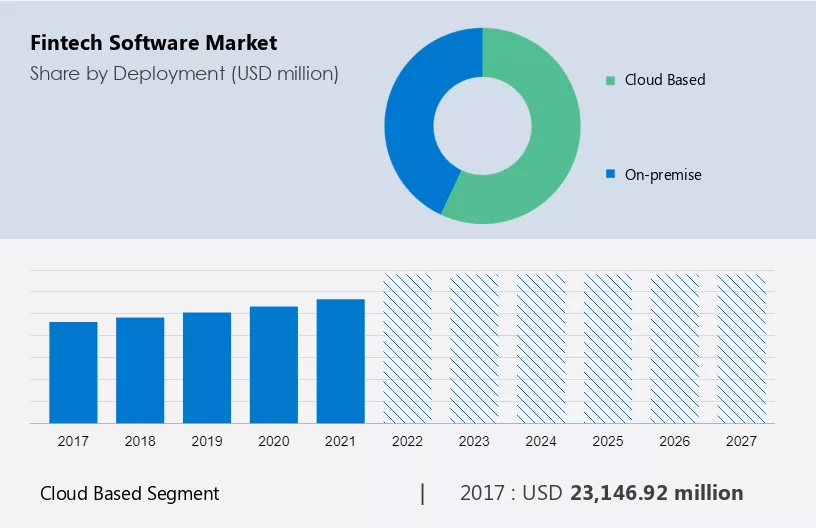 Get a glance at the market contribution of various segments Request a PDF Sample
The cloud-based segment was valued at USD 23,146.92 million in 2017 and continued to grow until 2021. As they offer scalability, lower IT costs, and other advantages, cloud-based fintech software solutions are being adopted by a number of financial institutions. During the forecast period, new developments in data security are anticipated to accelerate the adoption of cloud-based solutions. Significant data volumes are produced by large financial institutions. They can now store such important data on-premises due to advancements in cloud technologies, and they can use a public cloud server to store less frequently used data to ensure maximum cost and efficiency. Furthermore, scalability is a feature of cloud-based solutions that enable businesses to increase or decrease resources in accordance with their needs. Thus, owing to such factors, the segment is expected to grow during the forecast period.
Which are the Key Regions for the Fintech Software Market?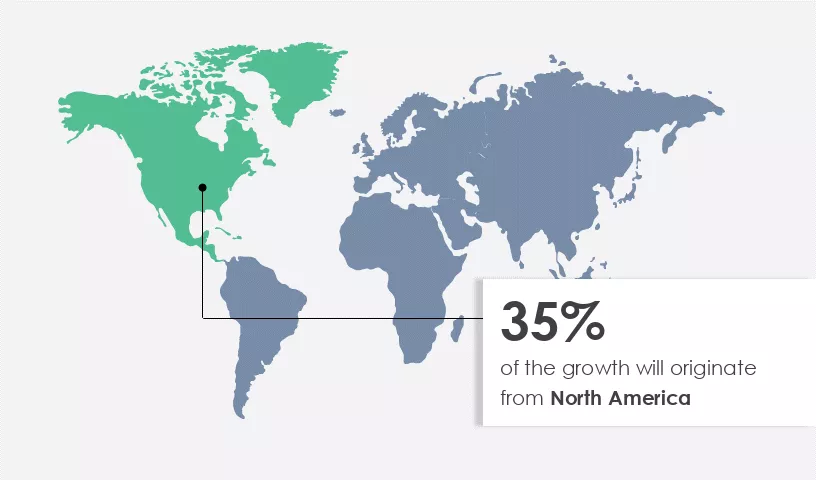 For more insights on the market share of various regions Request PDF Sample now!
North America is estimated to contribute 35% to the growth of the global market during the forecast period. Technavio's analysts have elaborately explained the regional trends and drivers that shape the market during the forecast period.
One of the main nations driving the expansion of the region's market under consideration is the US, followed by Canada. Due to the US's early adoption of cutting-edge technologies by banking and financial institutions, the US dominates the market and contributes significantly to global revenue. The market's appeal is further demonstrated by Silicon Valley's constantly growing startup scene. Moreover, the growing awareness among customers in the region about the key benefits that they can avail themselves of with fintech software, such as convenience, security, simplicity, transparency, and personalization, in their financial operations is also driving the growth of the market. Owing to these factors, the regional market in focus is expected to grow during the forecast period.
Companies in North America need a lot of computing power and data center infrastructure to adopt AI technologies. Because of this, data center providers are setting up data centers close to the edge (in areas near end users, like BFSI). As a result, establishing such cutting-edge data center infrastructure to support AI and related services aids businesses in overcoming AI adoption barriers. This promotes the use of fintech software across end-user industries in North America, including BFSI. Furthermore, leading technology firms like Microsoft and Google are also putting more money into the research and development of fintech software solutions and supporting startups in the financial sector that are AI-focused, which is propelling the growth of the regional market. Hence, all of the aforementioned factors will drive regional market growth during the forecast period. 
In 2020, the COVID-19 pandemic had a positive influence on the market in North America. Governments around the world imposed lockdowns in 2020 due to the pandemic, forcing people to stay inside to stop the disease from spreading. As a result, industries like the BFSI were compelled to conduct a variety of tasks online, which prompted a rise in the use of VPNs for remote work and teleconferencing in North America. Additionally, the need for technologies like big data, ML, and other sophisticated technologies to assess a large amount of data fueled the demand for fintech software solutions in North America, which positively impacted the growth of the regional market in 2020. Moreover, the initiation of large-scale vaccination drives, the lifting of lockdown restrictions in different countries in the region, and the increased funding toward the development of data centers have further fueled the demand for fintech software across the financial sector, which, in turn, will propel the growth of the regional market during the forecast period.
Segment Overview
The report forecasts market growth by revenue at global, regional & country levels and provides an analysis of the latest trends and growth opportunities from 2017 to 2027. 
Deployment Outlook (USD Million, 2017 - 2027)
End-user Outlook (USD Million, 2017 - 2027)

Banking
Insurance
Securities
Region Outlook (USD Million, 2017 - 2027)

Europe

The U.K.
Germany
France
Rest of Europe

Middle East & Africa

Saudi Arabia
South Africa
Rest of the Middle East & Africa

South America
Parent Market Analysis
Technavio categorizes the global fintech software market as a part of the global application software market within the global IT software market. The overall global IT software market covers companies that are engaged in developing and producing applications and system software. Our research report has extensively covered external factors influencing the parent market growth during the forecast period.
Fintech Software Market Scope

Report Coverage

Details

Page number

171

Base year

2022

Historic period

2017-2021

Forecast period

2023-2027

Growth momentum & CAGR

Accelerate at a CAGR of 8.82%

Market growth 2023-2027

USD 24,277.91 million

Market structure

Fragmented

YoY growth 2022-2023(%)

7.5

Regional analysis

North America, APAC, Europe, South America, and Middle East and Africa

Performing market contribution

North America at 35%

Key countries

US, China, Japan, UK, and France

Competitive landscape

Leading Vendors, Market Positioning of Vendors, Competitive Strategies, and Industry Risks

Key companies profiled

Accenture Plc, Bankable Domain Inc., Blockstream Corp. Inc., DXC Technology Co., Fingent, Hewlett Packard Enterprise Co., Infosys Ltd., Intel Corp., Intellectsoft LLC, iTechArt Group Inc., LeewayHertz, Microsoft Corp., Oracle Corp., Praxent LLC, Red Hat Inc., SAP SE, SAS Institute Inc., Serokell OU, Cisco Systems Inc., and International Business Machines Corp.

Market dynamics

Parent market analysis, Market growth inducers and obstacles, Fast-growing and slow-growing segment analysis, COVID-19 impact and recovery analysis and future consumer dynamics, and Market condition analysis for the forecast period. 

Customization purview

If our report has not included the data that you are looking for, you can reach out to our analysts and get segments customized.
What are the Key Data Covered in this Fintech Software Market Report?
CAGR of the market during the forecast period
Detailed information on factors that will drive the growth of the fintech software market between 2023 and 2027
Precise estimation of the size of the fintech software market size and its contribution to the parent market
Accurate predictions about upcoming trends and changes in consumer behavior
Growth of the market industry across North America, APAC, Europe, South America, and Middle East and Africa
A thorough analysis of the market's competitive landscape and detailed information about vendors
Comprehensive analysis of factors that will challenge the growth of fintech software market vendors
We can help! Our analysts can customize this report to meet your requirements. Get in touch