Data Analytics Market Report 2023-2027:
The data analytics market size is estimated to grow at a CAGR of 13.84% between 2022 and 2027. The market size is forecast to increase by USD 21,436 million.  The growth of the market depends on several factors, including the extensive use of modern technology in company operations, the rising need to improve business efficiency and an exponential increase in data. 
Data analytics is the science of studying raw data in order to draw conclusions about it. Many data analytics approaches and procedures have been turned into mechanical processes and algorithms that operate on raw data for human consumption.
Data analytics is important since it allows firms to improve their performance. Companies that include it in their business models can help cut costs by developing more efficient methods of doing business and storing massive volumes of data. A corporation may also use data analytics to make better business decisions and monitor consumer patterns and satisfaction, which can lead to the development of new-and better-products and services
This data analytics market report extensively covers market segmentation by Component (services, software, and hardware), Deployment (cloud and on-premise), and Geography (North America, Europe, APAC, Middle East and Africa, and South America). It also includes an in-depth analysis of drivers, trends, and challenges. Furthermore, the report includes historic market data from 2017 to 2021.
What will be the Size of the Data Analytics Market During the Forecast Period?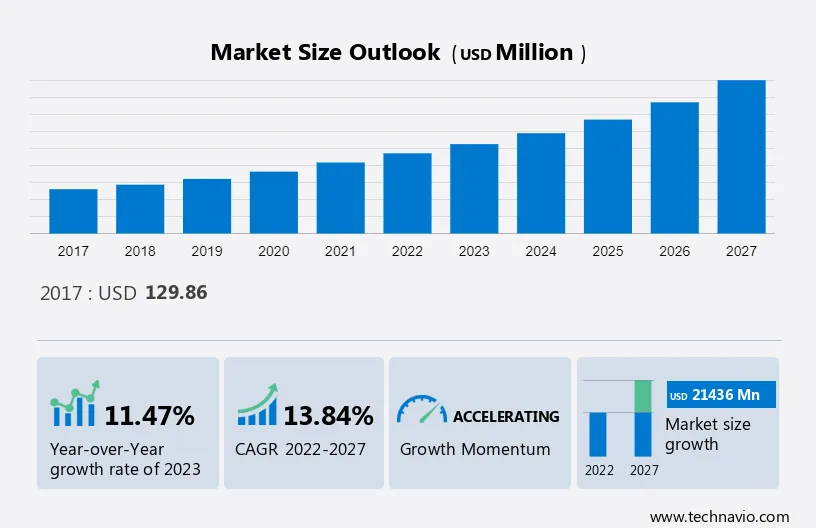 To learn more about this report, View Report Sample
Data Analytics Market Overview
 Driver
The extensive use of modern technology in company operations is the key factor driving the global data analytics market growth. The application of new technologies such as the cloud, IoT, big data and analytics, mobility, and social media has resulted in innovation and change, which support the development of the overall business ecosystem. Digital technology has transformed traditional companies into modern ones. Online services, for example, are already well established in the banking and financial sectors, resulting in exponential growth in online activity and websites.
According to a blog post published in June 2020 by Usabilla (Netherlands), the top 100 firms are 50% more likely to treat consumer empowerment as a critical metric for the company's success. According to the blog, 92% of executives have used sophisticated digital transformation tactics to improve their customers' experiences. Hence, the market in focus is expected to grow during the forecast period.
Trends
The rising penetration of the Internet and the increased use of linked and integrated technologies will fuel the global data analytics market growth. The increased use of the Internet and the availability of numerous ways of accessing the Internet have resulted in a significant increase in data volumes. This has spurred the development and expansion of high-speed Internet services. Globalization and economic expansion are also important factors promoting increased data generation globally.
With the increase in touchpoints and the need for data collection to understand consumer behavior, every customer contact has become an essential data point that can be analyzed to disclose user activity. Organizations are now employing data scientists and analysts to handle the acquired data due to the exponential growth in individual and organizational data. Another element driving its adoption is the revenue-generating potential of data analytics. This is persuading businesses to invest in data analytics. Hence, it is expected to drive market growth during the forecast period.
Restrain
The exponential increase in data volumes is a major challenge to the global data analytics market growth. Extracting value from data has become a critical necessity for businesses to minimize risks, target important consumers, and analyze business performance successfully. Furthermore, exploiting these data assets requires the availability of adequate data. Data consolidation from disparate data sources into relevant information, on the other hand, can lead to a slew of new issues for companies, particularly centralized corporate businesses.
Data interchange and data ecosystems provide tools for analyzing the acquired data in a centralized place and assisting in the extraction and cross-checking of business-critical components. The evolution of data exchanges and data ecosystems differs depending on the assumptions made about the value of the data for each client group. Many data analytics service providers provide unified data aggregation and data analytics platforms to assist users in aggregating and analyzing data successfully from disparate data sources.
Data Analytics Market Segmentation By Component
The market share growth by the services segment will be significant during the forecast period. Integration services are customized applications that serve as a container for a web services solution and have a specified interface and structure. A service-oriented architecture (SOA) allows the integration of these applications. Service is frequently characterized in an SOA as a logical representation of a repetitive operation with a specific consequence. A service is typically self-contained, and its implementation is concealed from its users. Services establish a defined interface that describes how the data is communicated with the service to reuse them.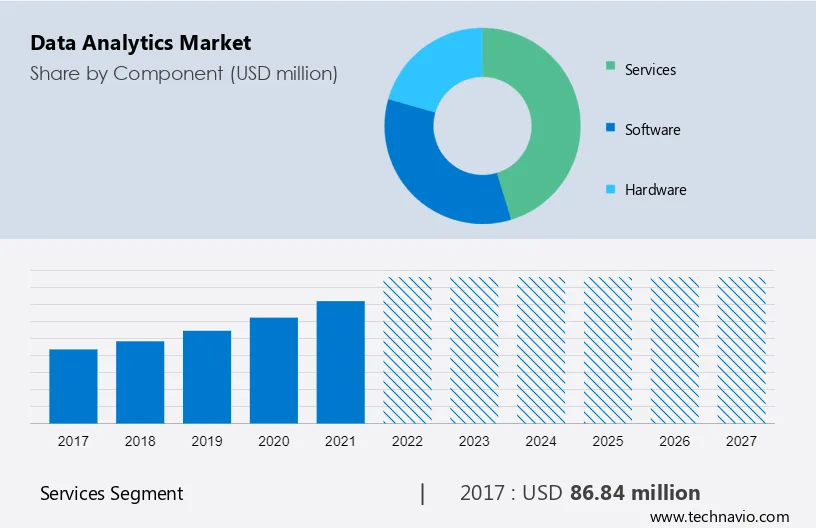 Get a glance at the market contribution of various segments View Free  PDF Sample
The services segment showed a gradual increase in market share from USD 86.84 million in 2017 and continued to grow by 2021. Training and support services refer to the process of educating employees on the information, skills, and competencies needed to improve customer satisfaction. Any employee who interacts with a client qualifies for customer service training. This covers roles such as receptionists, technical support representatives, field service technicians, sales engineers, shopkeepers, waiters, and customer service agents. Consulting services refer to professional services such as implementation, configuration, custom development, and training provided by employees or subcontractors as detailed in any order form and controlled by the supplement for consulting services or a comparable agreement. 
Data Analytics Market Segmentation By Deployment
Based on deployment, the cloud segment holds the largest market share. In 2022, the global data analytics market was dominated by the cloud-based segment. From the vendor's perspective, the cloud-based segment is a lucrative deployment model, particularly due to the easy AI and cognitive function integrations, superior scalability, flexibility, effective capacity management, low investment, and a predictable revenue curve. For a market where the buyer expectations are not concrete, the low investment is a boon for vendors as it leads to cost-effective revisions and upgrades of the offering to align it with the buyer needs.
The cloud-based segment is preferred by vendors as it offers effective quality control, intuitiveness, and easy maintainability. Some of the most widely used cloud offerings include Salesforce, Amazon Web Services (AWS), Google Drive, One Drive, and Office 365. Some of the key products in the cloud segment include the Google Cloud Machine Learning Engine, which provides data analytics over the cloud to businesses and enterprises.
Regional Overview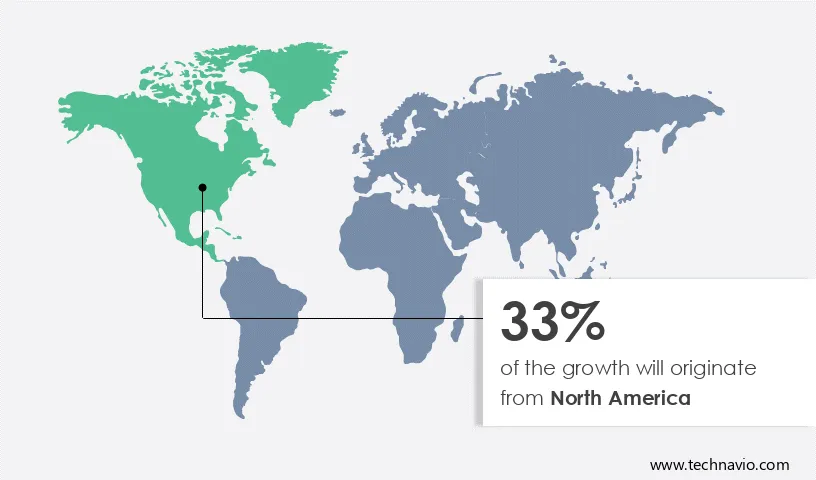 For more insights on the market share of various regions Download PDF Sample now!
North America is estimated to contribute 33% to the growth of the global market during the forecast period. Technavio's analysts have elaborately explained the regional trends and drivers that shape the market during the forecast period.
North America had the largest market share in the global data analytics market. This is mostly attributed to the presence of several developed economies, such as Canada and the US, and the emphasis on innovations due to substantial R&D and diverse technology. North America is the largest market for data analytics solutions as it is a hub for large-scale data generation. This is due to an increase in the usage of smartphones, wearable gadgets, and other smart-connected devices.
In 2020, IoT technology played a pivotal role in North America's efforts to control and manage COVID-19. When combined with other transformative technologies like the cloud and AI, IoT had a wide range of applications during the pandemic. Hospitals in the US and Canada, for instance, used connected thermometers for patient and staff screening. Kinsa Inc., a public health company, leveraged these connected thermometers to create daily maps displaying the number of patients with high fevers in US counties. Additionally, facility managers used IoT to track alerts, monitor staff response times, and oversee cleaning schedules. As a result, these factors are anticipated to boost the demand for data analytics solutions, driving the growth of the data analytics market in North America in the forecast period.
Data Analytics Market Customer Landscape
The Data Analytics Market report includes the adoption lifecycle of the market, covering from the innovator's stage to the laggard's stage. It focuses on adoption rates in different regions based on penetration. Furthermore, the report also includes key purchase criteria and drivers of price sensitivity to help companies evaluate and develop their growth strategies.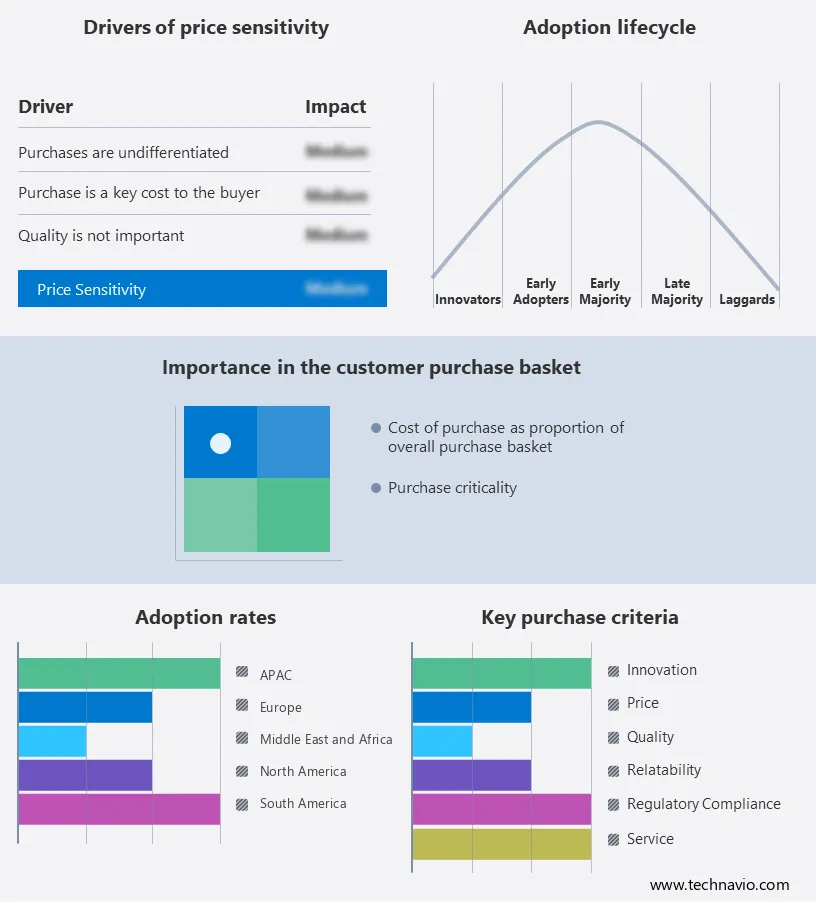 Global Data Analytics Market Customer Landscape
Who are the Major Data Analytics Market Companies?
Companies are implementing various strategies, such as strategic alliances, partnerships, mergers and acquisitions, geographical expansion, and product/service launches, to enhance their presence in the market.
Salesforce- The company offers Business Analytics Solutions for ready to use services for a wide variety of workloads and data. It collects all types of data such as in the cloud, on premises or in a hybrid deployment of AI for business users, data engineers, and data scientists.
The research report also includes detailed analyses of the competitive landscape of the market and information about 15 market companies, including:
Alteryx Inc.
Amazon.com Inc.
Datameer Inc.
Dell Technologies Inc.
Hewlett Packard Enterprise Co.
International Business Machines Corp.
Microsoft Corp.
Mu Sigma
Oracle Corp.
Rapidops Inc.
Salesforce.com Inc.
SAP SE
SAS Institute Inc.
Sisense Ltd.
Teradata Corp.
ThoughtSpot Inc. 
TIBCO Software Inc.
Zoho Corp. Pvt. Ltd.
Alphabet Inc.
Fair Isaac Corp.
Qualitative and quantitative analysis of companies has been conducted to help clients understand the wider business environment as well as the strengths and weaknesses of key market players. Data is qualitatively analyzed to categorize companies as pure play, category-focused, industry-focused, and diversified; it is quantitatively analyzed to categorize companies as dominant, leading, strong, tentative, and weak.
Segment Overview
The data analytics market report forecasts market growth by revenue at global, regional & country levels and provides an analysis of the latest trends and growth opportunities from 2017 to 2027. 
Deployment Outlook ( USD Million, 2017 - 2027)

Component Outlook ( USD Million, 2017 - 2027)

Services
Software
Hardware

Deployment Outlook ( USD Million, 2017 - 2027)
Region Outlook ( USD Million, 2017 - 2027)

Europe

The U.K.
Germany
France
Rest of Europe

APAC
South America

Argentina
Colombia
Brazil

Middle East & Africa

Saudi Arabia
South Africa
Rest of the Middle East & Africa
Data Analytics Market Scope

Report Coverage

Details

Page number

167

Base year

2022

Historic period

2017-2021

Forecast period

2023-2027

Growth momentum & CAGR

Accelerate at a CAGR of 13.84%

Market growth 2023-2027

USD 21,436 million

Market structure

Fragmented

YoY growth 2022-2023(%)

11.47

Regional analysis

North America, Europe, APAC, Middle East and Africa, and South America

Performing market contribution

North America at 33%

Key countries

US, China, India, UK, and Germany

Competitive landscape

Leading Companies, Market Positioning of Companies, Competitive Strategies, and Industry Risks

Key companies profiled

Alteryx Inc., Amazon.com Inc., Datameer Inc., Dell Technologies Inc., Hewlett Packard Enterprise Co., International Business Machines Corp., Microsoft Corp., Mu Sigma, Oracle Corp., Rapidops Inc., Salesforce.com Inc., SAP SE, SAS Institute Inc., Sisense Ltd., Teradata Corp., ThoughtSpot Inc. , TIBCO Software Inc., Zoho Corp. Pvt. Ltd., Alphabet Inc., and Fair Isaac Corp.

Market dynamics

Parent market analysis, Market growth inducers and obstacles, Fast-growing and slow-growing segment analysis, COVID 19 impact and recovery analysis and future consumer dynamics, Market condition analysis for forecast period

Customization purview

If our report has not included the data that you are looking for, you can reach out to our analysts and get segments customized.
What are the Key Data Covered in this Data Analytics Market Research Report?
CAGR of the market during the forecast period
Detailed information on factors that will drive the growth of the

market 

between 2023 and 2027
Precise estimation of the size of the market  size and its contribution of the market in focus to the parent market
Accurate predictions about upcoming trends and changes in consumer behaviour
Growth of the market industry across North America, Europe, APAC, Middle East and Africa, and South America
Thorough analysis of the market's competitive landscape and detailed information about companies
Comprehensive analysis of factors that will challenge the growth of market companies
We can help! Our analysts can customize this market research report to meet your requirements.