The Global Hybrid Electric Vehicle Market Size is estimated to grow by 17,098.51 thousand units between 2022 and 2027 accelerating at a CAGR of 30.88%.
To combat air pollution caused by high CO2 emissions from on-road vehicles, reducing fuel consumption is a priority. This will help to reduce GHG emissions, which contribute to global warming and climate change. Green vehicles, which run on electricity, hybrid energy, or alternative sources such as solar or wind energy, are seen as a solution. The demand for these vehicles is driving growth in the hybrid electric vehicle (HEV) market. Government incentives and tax credits have attracted both manufacturers and consumers, with many automakers showcasing fuel-efficient hybrid cars at global auto shows. This push towards green vehicles is expected to drive significant growth in the HEV market and increase its share of the global vehicle market in the near future.
This hybrid electric vehicle market research report extensively covers market segmentation by propulsion (full HEVs, mild HEVs, and PHEVs), vehicle type (passenger cars and commercial vehicles), and geography (APAC, Europe, North America, South America, and Middle East and Africa). It also includes an in-depth analysis of drivers, trends, and challenges. 
What will be the Size of the Hybrid Electric Vehicle Market During the Forecast Period?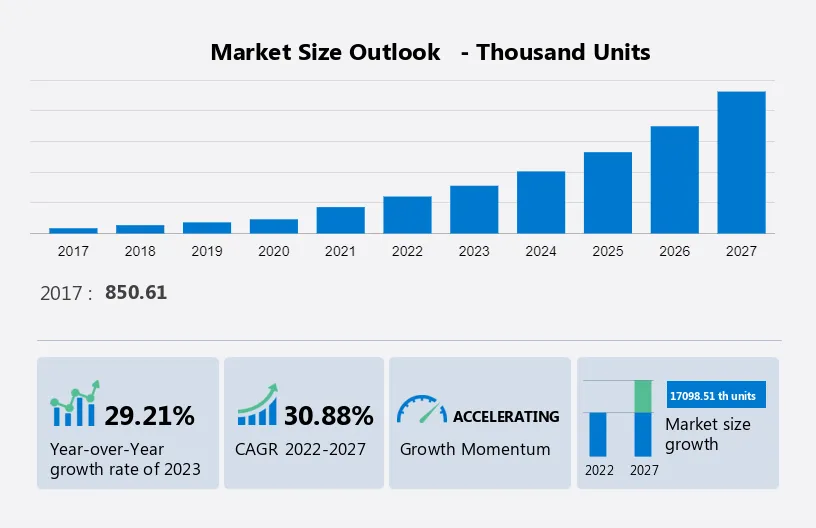 To learn more about this report, View Sample PDF
Hybrid Electric Vehicle Market: Key Drivers, Trends, Challenges
 Our researchers analyzed the data with 2022 as the base year and the key drivers, trends, and challenges. A holistic analysis of drivers will help companies refine their marketing strategies to gain a competitive advantage.
Key Hybrid Electric Vehicle Market Driver
Stringent emission norms have been introduced by governments worldwide to combat global warming and reduce GHG emissions. The EU introduced CO2 emission levels for new passenger cars at 130g/km in 2009, with a target of 95g/km by 2020. For LCVs, the emission target was 175g/km in 2017, to be cut to 147g/km by 2020. Penalties are imposed on manufacturers that do not meet these requirements, starting at $5.58 for exceeding the first g/km, increasing with each subsequent g/km.
The EU also introduced Euro VI norms in 2014, setting nitrogen oxide emissions below 0.4g/kWh and other emissions under 0.01g/kWh. Japan is introducing similar norms, while India implemented BS-6 emission norms from April 1, 2020, with petrol vehicles emitting 25% less nitrogen oxide. The US, EU, Japan, South Korea, India, China, and Canada have implemented emission norms, with Australia, Mexico, Russia, and Brazil expected to follow. As more countries adopt emission standards, HEV usage is expected to increase.
Significant Hybrid Electric Vehicle Market Trends
HEV cost is dominated by battery cost, which accounted for almost 70% of the cost in 2012, with a 1 kWh Li-ion battery pack costing an average of USD 1,375. To make HEV models cost-effective, a significant reduction in battery cost is necessary, which can be achieved by using Li-ion battery designs with high power density.
The current hybrid system uses a heavy battery pack to enable electric drive with the engine off. This feature is only required during starting and sudden acceleration, which occur for a small portion of the time when the engine is operating inefficiently. Thus, the heavy battery pack does not provide any additional benefits, and it increases recharging time. Unlike PHEVs, HEVs must be recharged through the engine and regenerative braking, so the efficiency of an HEV depends on the rate at which energy can be taken out or pushed back into the battery pack, not on the electric drive mode. This can be achieved by using small and high-density battery packs.
In conclusion, the future trend will be toward battery packs with optimized cell chemistries that have high power and density. Higher power density will enable smaller hybrid batteries, leading to cheaper HEVs in the future.
Major Hybrid Electric Vehicle Market Challenge
HEVs are more expensive to own than ICE vehicles due to the high-cost batteries, advanced electronics, and design considerations. The Nissan Leaf's 24 kWh battery costs USD 12,000, which is equivalent to a luxury ICE sedan's price. The Chevrolet Volt's 6 kWh battery pack costs an extra USD  5,000 compared to ICE vehicles, with fewer hours of operation and range.
HEV servicing costs are high because of the immature local market and the lack of availability of hybrid vehicle service parts. Malfunctioning components in the vehicle lifecycle can be costly, and replacements may depend on the availability of parts, slowing down service activity. Low-cost local parts and mechanics with HEV expertise are difficult to find, compelling owners to seek out company service stations that are limited in number or outside city limits.
HEV components wear out faster, increasing the frequency of replacing tires and brakes due to their heavyweight, negatively impacting their adoption and market growth.
Get detailed analysis of drivers, trends, and challenges  View the Sample PDF now!
Hybrid Electric Vehicle Market Segmentation by Propulsion, Vehicle Type,  Geography
Propulsion Analysis
Full HEV is a leading segment in the hybrid vehicle industry, particularly in Japan, preferred by many new car buyers. With a wide range of models, manufacturers have promoted this segment aggressively, leading to its popularity.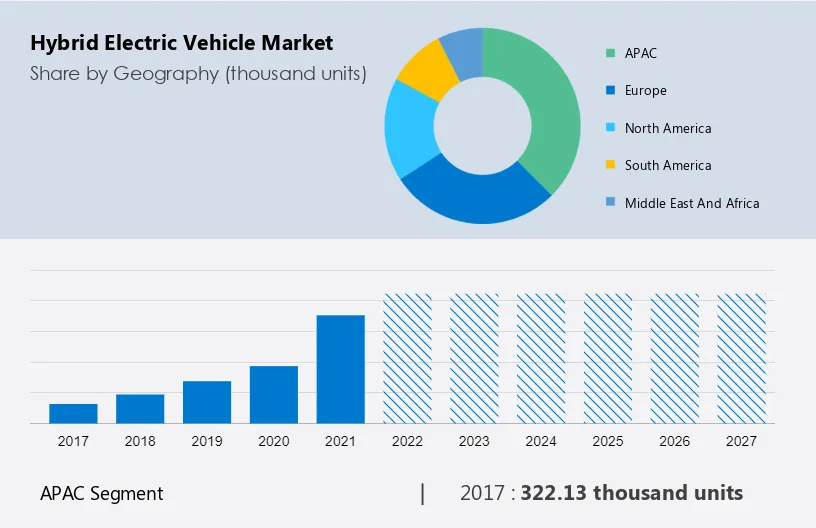 Get a glance at the market contribution of various segments View Sample PDF 
The full HEVs segment shows a gradual increase in the market share of 317.87 thousand units in 2017 and will continue to grow by 2021. Compared to PHEVs, full HEVs have more fiscal incentives and require no charging infrastructure, making them a preferred choice for buyers. However, with the availability of more cost-effective vehicles such as all-electric and plug-in hybrids, the growth rate is expected to decline. Nonetheless, Technavio predicts that the growth rate of full HEVs will increase during the forecast period due to the declining cost of Li-ion batteries and the introduction of new models.
Vehicle Type  Analysis
Commercial vehicles are those with a gross weight of over 8,500 lbs, including heavy trucks, pickup trucks, and vans used for transportation of cargo and passengers over long distances. Traditionally, commercial vehicles use ICE technology, but manufacturers are now exploring hybrid engines due to increasing emphasis on the environment and fuel efficiency. However, hybrid commercial vehicles are still in their nascent stage with limited sales due to high initial investment, limited range models, and competition from substitutes such as flex-fuel and CNG vehicles. North America, Japan, and Europe are key markets, with emerging markets in India, China, and Brazil. Government support in incentives and growing environmental concerns encourage the use of hybrid commercial vehicles globally.
Geographical Analysis
APAC is estimated to contribute 46% to the growth of the global market during the forecast period. Technavio's analysts have elaborately explained the regional trends and drivers that shape the market during the forecast period.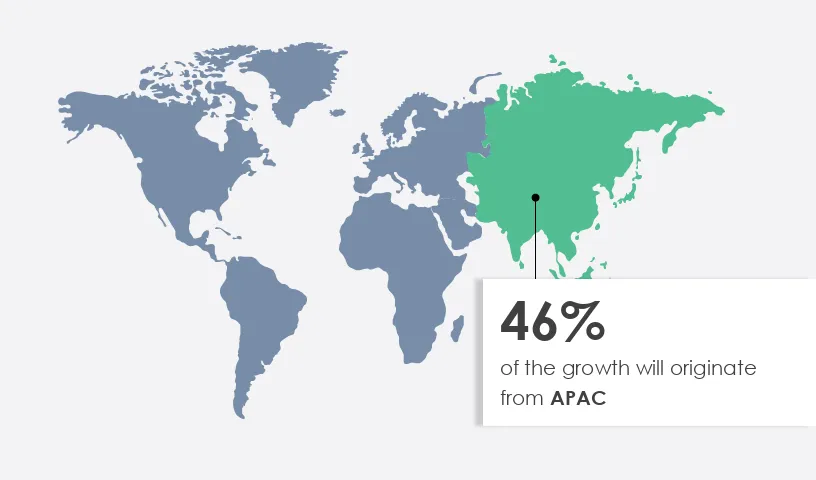 For more insights on the market share of various regions View the Sample PDF now!
APAC is one of the fastest-growing markets for HEVs. However, the sales of PHEV and mild HEV will be sluggish in Japan as these models will follow the Fuel cell HEV trend. In addition, HEV sales in APAC will be the most in China, which is expected to lead the global HEV market during the forecast period.
Take a quick look at various segments. View the Sample PDF now!
Covid Recovery Analysis
This hybrid electric vehicle market report forecasts the contribution of all the segments to the growth of the market. In addition, we have included the COVID-19 impact and the recovery strategies for each segment. COVID-19 led to an upsurge in the demand for APAC. The lifting of lockdown restrictions, reopening of manufacturing units, and the resumption of business activities chartered a recovery path for the regional market in focus at the end of 2021. During the forecast period, numerous developing countries in APAC, such as India, Indonesia, and Bangladesh, will attract more HEV manufacturers and strengthen the charging infrastructures. However, the higher cost of HEVs compared to internal combustion engine-based vehicles will continue to be a growth inhibitor for the regional HEV market during the forecast period.
Who are the Major Hybrid Electric Vehicle Market players?
Vendors are implementing various strategies, such as strategic alliances, partnerships, mergers and acquisitions, geographical expansion, and product/service launches, to enhance their presence in the Hybrid Electric Vehicle Market. One of the major vendor in the market include:
Globalchangan - The company offers hybrid electric vehicles such as Changan UNI K iDD. Also, the company is engaged in the production of passenger cars, microvans, commercial vans, and light trucks.
The report also includes detailed analyses of the competitive landscape of the market and information about 15 market vendors, including:
AB Volvo
Bayerische Motoren Werke AG
BYD Co. Ltd.
Chongqing Changan Automobile Co. Ltd.
Ford Motor Co.
General Motors Co
Honda Motor Co. Ltd
Hyundai Motor Co
Li Auto Inc.
Mercedes Benz Group AG
Mitsubishi Motors Corp.
Nissan Motor Co. Ltd.
Renault SAS
SAIC Motor Corp. Ltd.
Stellantis NV
Suzuki Motor Corp.
Tata Sons Pvt. Ltd.
Toyota Motor Corp.
Volkswagen AG
Zhejiang Geely Holding Group
Qualitative and quantitative analysis of vendors has been conducted to help clients understand the wider business environment as well as the strengths and weaknesses of key market players. Data is qualitatively analyzed to categorize vendors as pure play, category-focused, industry-focused, and diversified. Furthermore, it is also quantitatively analyzed to categorize vendors as dominant, leading, strong, tentative, and weak.
Segment Overview
The hybrid electric vehicle market research report forecasts market growth by revenue at global, regional & country levels and provides an analysis of the latest trends and growth opportunities from 2017 to 2027. 
Propulsion Outlook ( Thousand Units, 2017 - 2027)

Full HEVs
Mild HEVs
PHEVs

Vehicle Type Outlook ( Thousand Units, 2017 - 2027)

Passenger cars
Commercial vehicles

Region Outlook ( Thousand Units, 2017 - 2027)

North America
Europe

U.K.
Germany
France
Rest of Europe

APAC
South America
Middle East & Africa

Saudi Arabia
South Africa
Hybrid Electric Vehicle Market Scope

Report Coverage

Details

Page number

172

Base year

2022

Historic period

2017-2021

Forecast period

2023-2027

Growth momentum & CAGR

Accelerate at a CAGR of 30.88%

Market growth 2023-2027

17098.51 th units

Market structure

Fragmented

YoY growth 2022-2023(%)

29.21

Regional analysis

APAC, Europe, North America, South America, and Middle East and Africa

Performing market contribution

APAC at 46%

Key countries

US, China, Germany, France, and UK

Competitive landscape

Leading Vendors, Market Positioning of Vendors, Competitive Strategies, and Industry Risks

Key companies profiled

AB Volvo, Bayerische Motoren Werke AG, BYD Co. Ltd., Chongqing Changan Automobile Co. Ltd., Ford Motor Co., General Motors Co, Honda Motor Co. Ltd, Hyundai Motor Co, Li Auto Inc., Mercedes Benz Group AG, Mitsubishi Motors Corp., Nissan Motor Co. Ltd., Renault SAS, SAIC Motor Corp. Ltd., Stellantis NV, Suzuki Motor Corp., Tata Sons Pvt. Ltd., Toyota Motor Corp., Volkswagen AG, and Zhejiang Geely Holding Group

Market dynamics

Parent market analysis, Market growth inducers and obstacles, Fast-growing and slow-growing segment analysis, COVID 19 impact and recovery analysis and future consumer dynamics, Market condition analysis for forecast period

Customization purview

If our report has not included the data that you are looking for, you can reach out to our analysts and get segments customized.
What are the Key Data Covered in this Hybrid Electric Vehicle Market Research Report?
CAGR of the market during the forecast period
Detailed information on factors that will drive the growth of the

Hybrid Electric Vehicle Market

between 2023 and 2027
Precise estimation of the size of the hybrid electric vehicle market size and its contribution of the market in focus to the parent market
Accurate predictions about upcoming trends and changes in consumer behavior
Growth of the market industry across APAC, Europe, North America, South America, and Middle East and Africa
Thorough analysis of the market's competitive landscape and detailed information about vendors
Detailed analysis of customer landscape covering Diver of price sensitivity, Adoption of the lifecycle, and key purchase criteria
Vendor landscape comparing criticality of inputs and factors of differentiation
Exclusive Matrix on vendor position and classification
Comprehensive analysis of factors that will challenge the growth of hybrid electric vehicle market vendors
We can help! Our analysts can customize this report to meet your requirements. Get in touch