Herbal Medicine Market Analysis Report 2023-2027: 
The herbal medicine market size is estimated to grow at a CAGR of 5.96% between 2022 and 2027 and the herbal medicine market size forecast is set to increase by USD 36,636.05 million. The reports include a holistic analysis, market size, and forecast, trends, growth drivers, and challenges, as well as vendor analysis covering around 15 vendors along with historical market analysis from 2017 to 2021.  Factors include the demand for immune-boosting supplements and medicines with low side effects and medicines that promote natural healing. Herbs offer immune-boosting properties, according to specialists in traditional Chinese medicine. The medicinal plants are referred to as Gifted Gods for their ability to cure, assist, and rehabilitate people, hence contributing to the growth of the market.
This herbal medicine market report extensively covers market segmentation by product (capsules and tablets, powders, extracts, syrups, and others), distribution channel (hospitals, retail pharmacies, and e-commerce), and geography (Asia, North America, Europe, and the Rest of the World (ROW)) and geography US, Germany, UK, China, Japan, and India. 
 What will the Size of the Herbal Medicine Market be During the Forecast Period?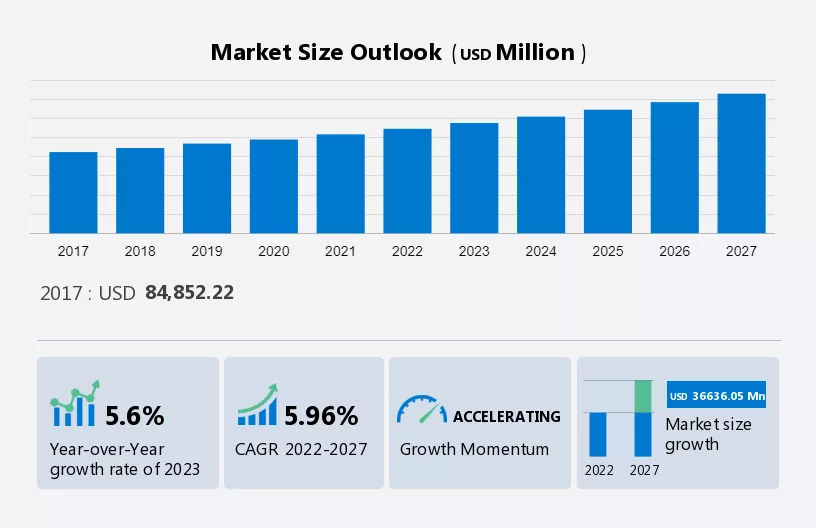 To learn more about this report, Download Report Sample
Who are the Major Herbal Medicine Market Vendors?
Vendors are implementing various strategies, such as strategic alliances, partnerships, mergers and acquisitions, geographical expansion, and product/service launches, to enhance their presence in the market.
Key Offering - The bio-botanica company offers herbal medicine such as organic wild cherry bark in glycerin. Also, the company offers a wide range of products such as personal care, food and beverage, and speciality products derived from natural sources.
Key Offering- The Arkopharma company operates in a single operating segment that provides phytotherapy, natural medicines, and food supplements. It also offers herbal medicine such as Arkofluides Articulations BIO.
This Herbal medicine market report also includes detailed analyses of the competitive landscape and information about 15 market vendors, including:
Arizona Natural Products
Beijing Tongrentang Co Ltd.
Blackmores Ltd.
Charak Pharma Pvt. Ltd.
Dabur India Ltd.
Dasherb Corp.
Dr. Willmar Schwabe GmbH & Co. KG
Emami Ltd.
Hamdard Laboratories
Himalaya Global Holdings Ltd.
Hishimo Pharmaceuticals Pvt. Ltd.
Imperial Ginseng Products Ltd.
Ricola Group AG
Schaper & Brummer GmbH & Co. KG
Herbal Medicine Market: Key Drivers, Trends, Challenges, and Customer Landscape
The demand for natural healing is notably driving the market growth, although factors such as inadequate knowledge may impede the market growth. Our researchers analyzed the data with 2022 as the base year, along with the key drivers, trends, and challenges. A holistic analysis of drivers will help companies refine their marketing strategies to gain a competitive advantage.
Key Herbal Medicine Market Driver 
Herbal remedies are employed in herbal therapies as alternative medicines. People utilize them to treat or prevent illnesses, alleviate symptoms, enhance energy, relax, or lose weight. Unlike drugs, herbs are not subject to rigorous testing and regulation.
Herbal medicines are mainly utilized for chronic diseases and promoting health, but their usage increases in the presence of ineffectual modern medicine for severe illnesses like advanced cancer or emerging infectious diseases. This growth in demand for herbal medicine will expand the global market and provide opportunities for new vendors to cater to similar needs.
Key Herbal Medicine Market Trends
The inclination toward herbal and natural products will fuel the global herbal medicine market growth. Many youth and people nearing retirement age are inclined toward natural products like herbal medicines and health supplements. This has triggered a shift in healthcare spending, with many older people opting for herbal medicines to stay active.
The COVID-19 pandemic, which spread globally, has driven the growth of the global herbal medicine market. Due to the lockdown restrictions, most people were unable to visit fitness centers such as gyms and sports clubs to boost their immunity and fitness. Therefore, the demand for herbal medicines increased owing to the growing focus on building immunity against COVID-19. During the lockdowns, vendors actively promoted online sales, especially through brand-owned e-commerce portals, and offered discounts on prominent herbal medicines. Such factors are expected to drive the growth of the global herbal medicine market during the forecast period.  
Key Herbal Medicine Market Challenge
Inadequate knowledge about the usage of herbal medicines is a major challenge to the global herbal medicine market growth. Over the last three decades, the use of herbal medical items has skyrocketed, with more than 80% of people globally depending on them for some aspect of basic healthcare. Although therapies employing these compounds have demonstrated significant promise, with the efficacy of a large number of herbal medications clearly proven, many of them remain untested, and their usage is either poorly controlled or not checked at all.
Moreover, there is insufficient understanding of their method of action, potential adverse responses, contraindications, and combinations with currently available conventional medications and functional foods to encourage the safe and reasonable use of these agents. Safety remains a key concern with the use of herbal treatments, and therefore, relevant regulatory bodies must implement adequate measures to protect public health by ensuring that all herbal medications are safe and of appropriate quality.
Key Herbal Medicine Market Customer Landscape
The market report includes the adoption lifecycle, covering from the innovator's stage to the laggard's stage. It focuses on adoption rates in different regions based on penetration. Furthermore, the report also includes key purchase criteria and drivers of price sensitivity to help companies evaluate and develop their growth strategies.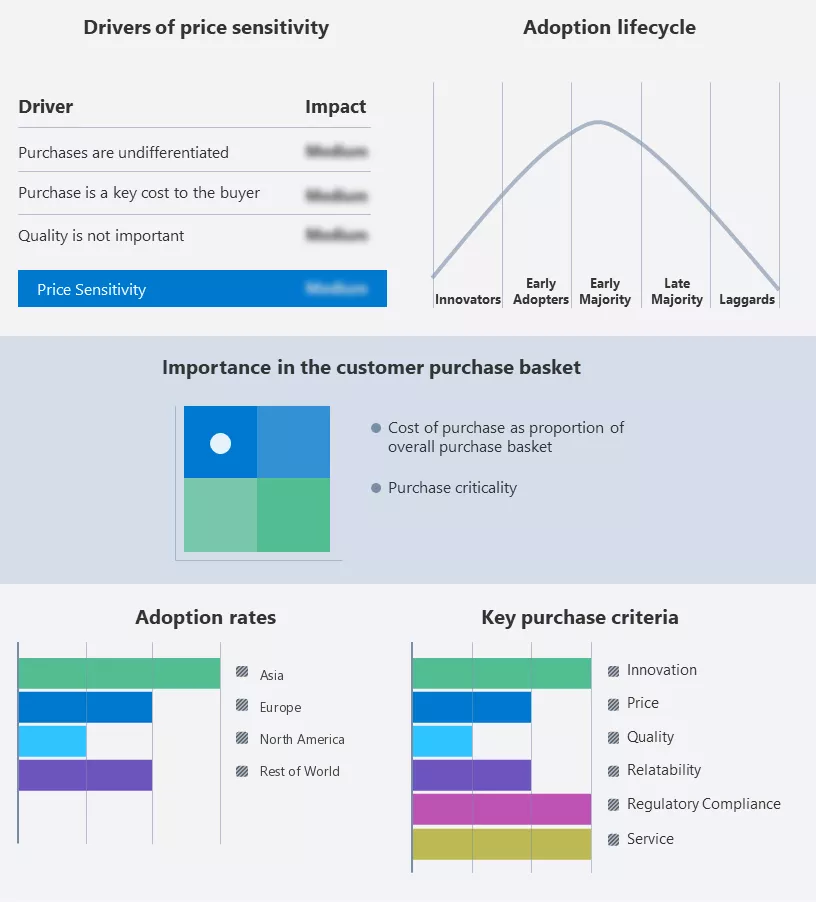 Global Herbal Medicine Market Customer Landscape
Parent Market Analysis
Technavio categorizes the global herbal medicine market as a part of the global pharmaceuticals market within the overall healthcare industry. The parent global pharmaceuticals market covers products and companies engaged in the R and D or production of generic drugs, non-generic drugs, and veterinary drugs. Technavio calculates the global healthcare market size based on the combined revenue generated by manufacturers/providers of equipment, supplies, pharmaceuticals, biotechnology, and life sciences tools and services. Our market research report has extensively covered external factors influencing the parent market growth during the forecast period.
What is the Fastest-Growing Segment in the Herbal Medicine Market?
The market share growth by the capsules and tablets segment will be significant during the forecast period. Most drugs, including herbal medicines, are commonly consumed in the form of tablets or capsules. These medicines are created by compressing powdered active pharmaceutical ingredients and substances into a hard, solid, smooth-coated tablet that dissolves in the digestive tract. Most tablets contain additives that keep them together and improve taste, texture, and appearance, along with active components. In capsules, the active pharmaceutical substances inside are protected by an outer shell.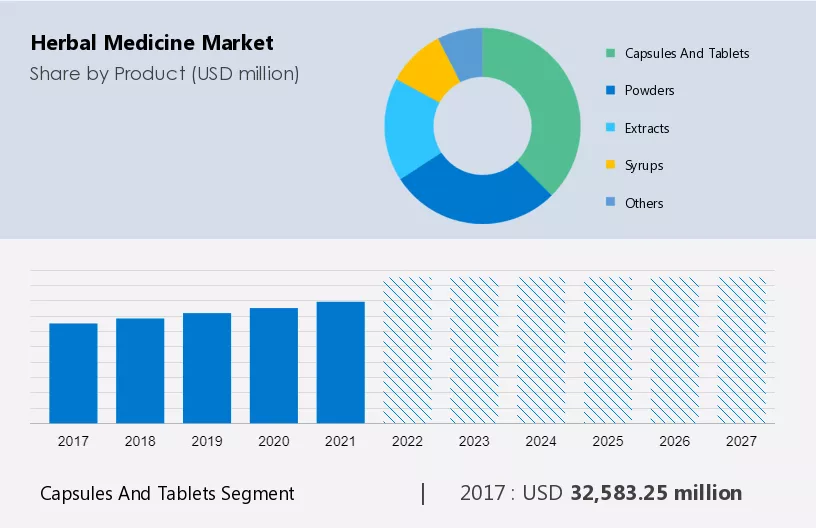 Get a glance at the market contribution of various segments  View PDF Sample
The capsules and tablets segment showed a gradual increase in the market share of USD 32,583.25 million in 2017 and will continue to grow by 2021. In this segment, tablets are low-cost, safe, and effective oral medicines that are available in round, oblong, and disc shapes. Caplets, which are oblong pills, can be easier to swallow. Some have a line scored across the centre, making it simpler to divide the tablet in two. Similarly, the outer shell of capsules is broken down in the digestive tract, and the active pharmaceutical ingredients are absorbed into the body, where it is distributed and processed similarly to medication taken via a tablet. The above factors will spur the growth of the segment during the forecast period.
Which are the Key Regions for Herbal Medicine Market?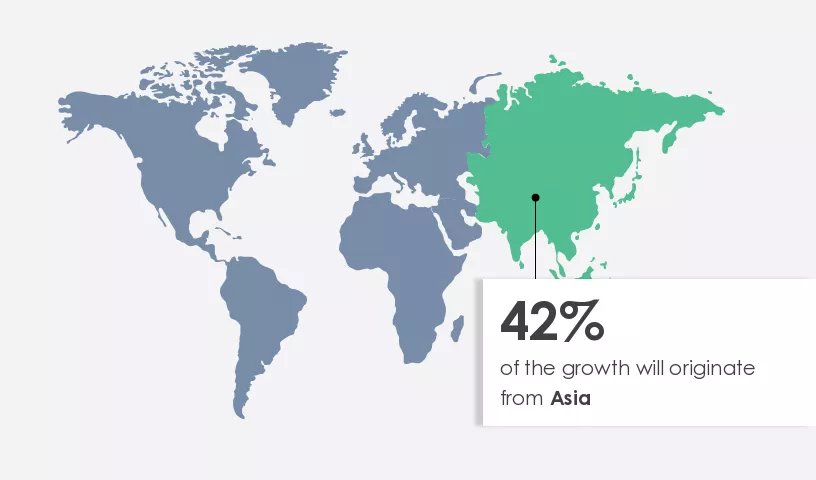 For insights on the market share of various regions View PDF Sample now!
Asia is projected to contribute 42% of market growth by 2027. Technavio's analysts have elaborately explained the regional trends and drivers that shape the market during the forecast period.
In Asia, the herbal medicine market has witnessed significant growth in recent years owing to various factors, such as rising consumer awareness of the side effects of allopathic medicines and growing awareness about the medicinal benefits and therapeutic effects of herbal products. This has led to the increased demand for ayurvedic products such as extracts, dietary supplements, and personal care products in the region. 
Covid Recovery
This herbal medicine market report predicts the growth contribution of each market segment and evaluates the impact of COVID-19 and the recovery strategies for each segment. The COVID-19 crisis boosted the demand for herbal medicines in Asia. However, in 2020, the pandemic hindered business operations, as governments in countries such as China and India imposed strict COVID-19 restrictions, causing supply chain disruptions due to labor and raw material shortages.
Despite the negative impact, the demand for ayurvedic products, including medicinal supplements, personal care items, and healthy food and beverages, rebounded in Q2 2020 as retail outlets, including supermarkets and convenience stores, reopened in the region. The pandemic has increased consumer focus on health and has encouraged healthier food and lifestyle choices, resulting in an increased demand for herbal supplements to boost immunity. Hence, the market is expected to grow during the forecast period.
Segment Overview
The market research report forecasts market growth by revenue at global, regional & country levels and provides an analysis of the latest trends and growth opportunities from 2017 to 2027. The market has been segmented by product, distribution channel, and region.
Product Outlook (USD Million, 2017 - 2027)

Capsules and tablets
Powders
Extracts
Syrups
Others
Distribution Channel Outlook (USD Million, 2017 - 2027)

Hospitals
Retail pharmacies
E-commerce
Region Outlook (USD Million, 2017 - 2027)

Europe

The U.K.
Germany
France
Rest of Europe

ROW

Argentina
Australia
Rest of the world
Herbal Medicine Market Scope

Report Coverage

Details

Page number

158

Base year

2022

Historic period

2017-2021

Forecast period

2023-2027

Growth momentum & CAGR

Accelerate at a CAGR of 5.96%

Market growth 2023-2027

USD 36,636.05 million

Market structure

Fragmented

YoY growth (%)

5.6

Regional analysis

Asia, North America, Europe, and the Rest of the World (ROW)

Performing market contribution

Asia at 42%

Key countries

US, Germany, UK, China, Japan, and India

Competitive landscape

Leading Vendors, Market Positioning of Vendors, Competitive Strategies, and Industry Risks

Key companies profiled

Arizona Natural Products, Arkopharma Laboratories, Beijing Tongrentang Co Ltd., Bio Botanica Inc., Blackmores Ltd., Charak Pharma Pvt. Ltd., Dabur India Ltd., Dasherb Corp., Dr. Willmar Schwabe GmbH & Co. KG, Emami Ltd., Hamdard Laboratories, Himalaya Global Holdings Ltd., Hishimo Pharmaceuticals Pvt. Ltd., Imperial Ginseng Products Ltd., Ricola Group AG, Schaper &Brummer GmbH & Co. KG, Sido Muncul, TSUMURA and Co., Weleda Group, and ZeinPharma Germany GmbH

Market dynamics

Parent market analysis, Market growth inducers and obstacles, Fast-growing and slow-growing segment analysis, COVID-19 impact and recovery analysis and future consumer dynamics, and Market condition analysis for the forecast period.

Customization purview

If our report has not included the data that you are looking for, you can reach out to our analysts and get segments customized.
What are the Key Data Covered in this Herbal Medicine Market Research Report?
CAGR of the market during the forecast period
Detailed information on factors that will drive the growth of the herbal medicine market between 2023 and 2027
Precise estimation of the size of the herbal medicine market and its contribution to the parent market.
Accurate predictions about  upcoming trends and changes in consumer behaviour
Growth of the herbal medicine market industry across Asia, North America, Europe, and the Rest of the World (ROW)
A thorough analysis of the market's competitive landscape and detailed information about vendors
Comprehensive details of factors that will challenge the growth of herbal medicine market vendors
We can help! Our analysts can customize this report to meet your requirements. Get in touch